Our much-loved Head Grower and wild shirt lover, Malcolm, has been helping our houseplants thrive at our New Forest nursery for decades. That means he knows pretty much everything there is to know about orchids. Any questions?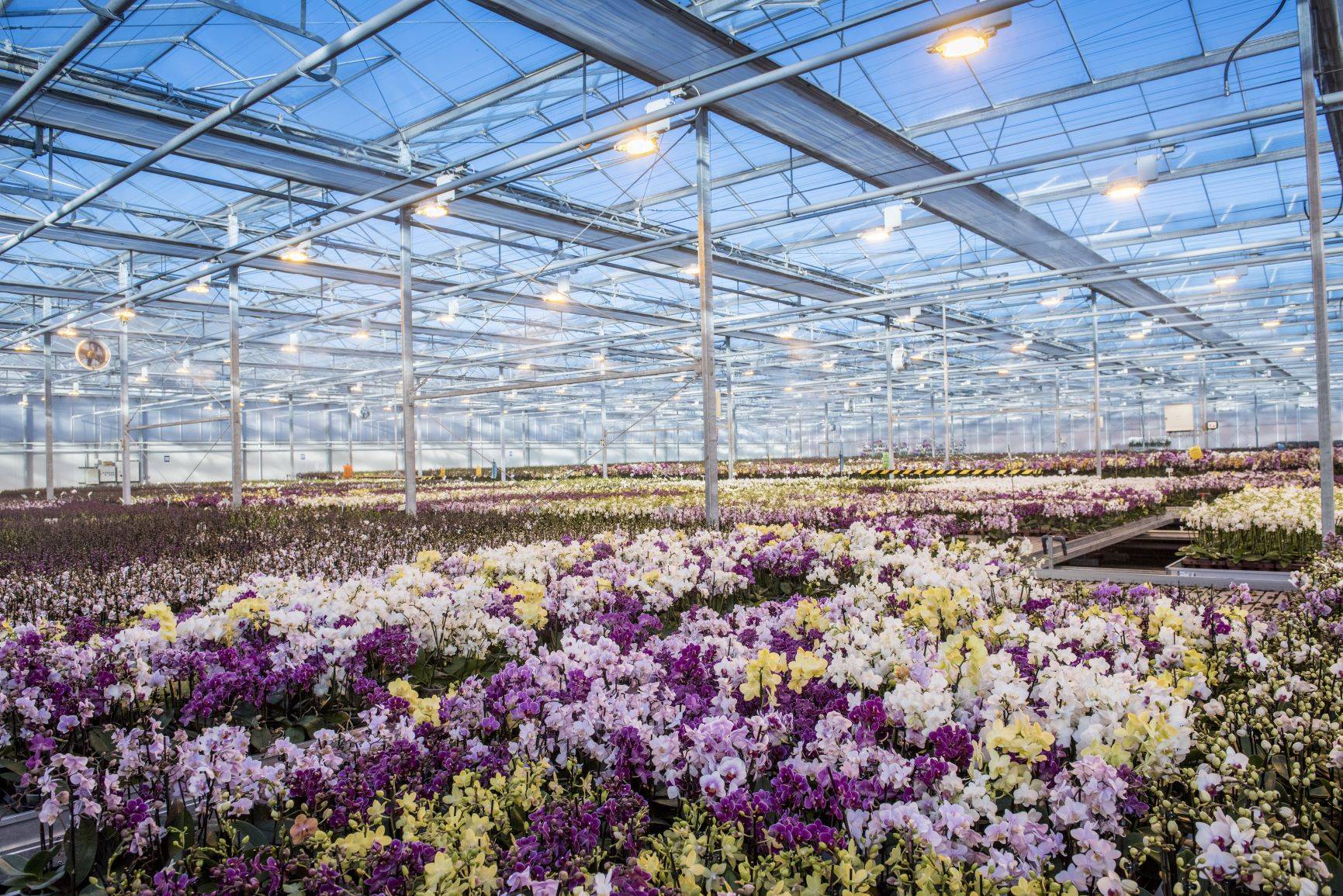 At our nursery in the New Forest we've been growing flowering plants for 60 years. While this started out as little more than a few small glasshouses and a can-do-attitude, we're now the UK's largest grower of Phalenopsis orchids
Inside those glasshouses, all of our orchids are carefully nurtured to ensure they get exactly the right amount of heat, light, water and nutrients. Once they've grown to our exacting standards, they're hand-picked, packaged with care and quality-checked by our head grower, Malcolm, before we send them to you.
How long have you been growing orchids for?
I first started working with orchids when I was 25 since then I have worked at Love Orchids. I first started working with orchids due to their beauty, the time and care that goes in to growing an orchid fascinates me. 
Does watering your orchid with ice really work?
It really does!
Not everyone agrees with using ice to water orchids but here at Love Orchids it's been tried and tested for years. Ice is the perfect watering method for people who often forget to water their orchid, with just a couple of ice cubes needed once a week. It has also been scientifically proven that ice doesn't damage the roots or affect the orchid in any negative way.
What's your favourite orchid?
That's a tough one.
Working with orchids for many years I appreciate them all, but I have to say a spiral orchid is one of my favorites. It's so clever how they can be trained around a stake, it really makes them stand out!  
Do you grow any other varieties of Orchids?
Currently only phalaenopsis orchids 
We are the UK's biggest grower of phalaenopsis orchids also known as 'moth orchids'.
Sign up to get access to surplus plants as well as free care tips and tricks